Application for 2018 Mokuhanga Artist-in-Residence
MI-LAB is pleased to open a call for application for 2018 Mokuhanga Artist-in-Residence at Lake Kawaguchi. Please choose one of the following programs which suits your level and objective of learning mokuhanga. To apply, please download the application form and guidelines of your chosen program, fill in the form, and send it to us with other required documents by e-mail to: infodesk(a)endeavor.or.jp
Application Deadline is 20th March, 2017 and a selection result will be informed to applicants by 10th April, 2017 by e-mail.
Programs:
Basic Training Program (22 April – 26 May, 2018)
This program covers the fundamental skills of mokuhanga (water-based woodblock printmaking) including the process, techniques, tools and materials, which are rooted in the tradition of ukiyo-e printing. Residency provides you with sufficient time to experiment with and further develop your skills of mokuhanga in the peaceful environment of Lake Kawaguchi. This program is available to all artists and printmakers who wish to experience the introductory levels of mokuhanga.
Click to download Application Form and Guidelines of 2018 Basic Training Program.
*If we receive surplus numbers of applications, we might consider organising extra programs so that we can accommodate as many applicants as possible. Tentatively, the dates for the later programs are scheduled as follows:
Basic Training Program B: 22nd July – 25th August, 2018
Basic Training Program C: 2nd September – 6th October, 2018
If you prefer to apply for these dates, please mention your preference in the application form.
Advanced Program (24 June- 28 July 10th June – 14th July, 2018)
This self-development program is designed for professional mokuhanga (water-based woodblock printing) printmakers. Artists are expected to come with a project using mokuhanga and develop it through the residency (500 words proposal is required in the application). The program will also offer the technical advice of carving and printing for individual needs, as well as lectures on washi paper, and the workshop of baren-wrapping and of paper-mounting. For this program, MI-LAB collaborates with Ozu Washi (paper distributer) and Kikuhide (a master baren maker) for the lecture and the workshop.
Click to download Application Form and Guidelines of 2018 Advanced Program.
---
2017 Mokuhanga Basic Training Program A
We are pleased to announce the following six artists joining Basic Training Program A. They will stay and work at Lake Kawaguchi from April 22 to May 27, 2017.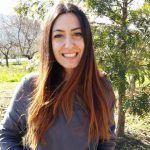 Eleni Panayidou (Cyprus)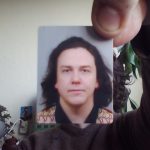 Dirk Comello (Netherlands)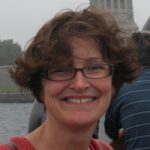 Julia Morrisroe (USA)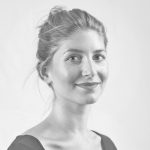 Van der Ploeg Anna Katherine Louise (South Africa)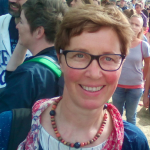 Ursula Radermacher (Germany)

Rose-Marie Glen (USA)
---
2016 Research Program (25 days)
Elspeth Lamb, as a research artist in 2016, will come back to Japan to make her new printing paper at Uchimura studio, Ogawa, Saitama, and print her Mokuhanga images on her self-made Ogawa paper at Kawaguchiko residence/studio.
Sept. 12 – Oct. 10, 2016
---
2016 Mokuhanga Basic Training Program B
This year MI-LAB has again decided to hold two classes for the Basic Training Artist in Residence Program. The five artists selected for the 2016 Mokuhanga Basic Training Program B will study and create water-based woodblock printmaking in Lake Kawaguchi from October 27 to November 30, 2016.

Daniel Streck (USA)

Heidi Lingamfelter Almosara (USA)

Patty Hudak (USA, Ireland)

Rowan McOnegal (Scotland)

Shelly Xiong (USA)

Carolyn Sevigny (Canada)
---
2016 Mokuhanga Advanced Program
MI-LAB is pleased to announce the selection results for the 2016 Mokuhanga Advanced Program. Five experienced Mokuhanga artists will travel to Japan on September 12, 2016 to take part in the artist in residency until October 17, 2016. Each artist will complete a mokuhanga project during their 5 week stay in Lake Kawaguchi.

Aleksander Wozniak (Poland)

Alexandre Fortin (Canada)

Fabiola Gil (Spain)

Yvonne Hering (Australia)
---
Registration
To receive the most recent program information from us, please complete a registration form and send it to us by e-mail, at the same time telling us the year and the program in which you are interested. On receipt of your application, we will in due course send you by e-mail the latest timetable and other information.
To download the registration form, please click here (PDF) or here (DOC)