2017 Mokuhanga Basic Training Program A
We are pleased to announce the following six artists joining Basic Training Program A. They will stay and work at Lake Kawaguchi from April 22 to May 27, 2017.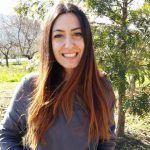 Eleni Panayidou (Cyprus)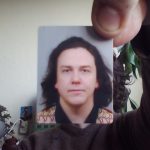 Dirk Comello (Netherlands)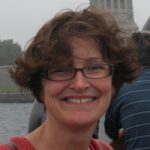 Julia Morrisroe (USA)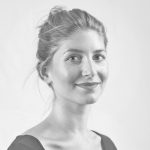 Van der Ploeg Anna Katherine Louise (South Africa)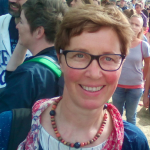 Ursula Radermacher (Germany)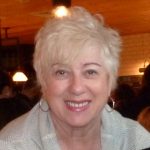 Rose-Marie Glen (USA)
---
2016 Research Program (25 days)
Elspeth Lamb, as a research artist in 2016, will come back to Japan to make her new printing paper at Uchimura studio, Ogawa, Saitama, and print her Mokuhanga images on her self-made Ogawa paper at Kawaguchiko residence/studio.
Sept. 12 – Oct. 10, 2016
---
2016 Mokuhanga Basic Training Program B
This year MI-LAB has again decided to hold two classes for the Basic Training Artist in Residence Program. The five artists selected for the 2016 Mokuhanga Basic Training Program B will study and create water-based woodblock printmaking in Lake Kawaguchi from October 27 to November 30, 2016.

Daniel Streck (USA)

Heidi Lingamfelter Almosara (USA)

Patty Hudak (USA, Ireland)

Rowan McOnegal (Scotland)

Shelly Xiong (USA)

Carolyn Sevigny (Canada)
---
2016 Mokuhanga Advanced Program
MI-LAB is pleased to announce the selection results for the 2016 Mokuhanga Advanced Program. Five experienced Mokuhanga artists will travel to Japan on September 12, 2016 to take part in the artist in residency until October 17, 2016. Each artist will complete a mokuhanga project during their 5 week stay in Lake Kawaguchi.

Aleksander Wozniak (Poland)

Alexandre Fortin (Canada)

Fabiola Gil (Spain)

Yvonne Hering (Australia)
---
Registration
To receive the most recent program information from us, please complete a registration form and send it to us by e-mail, at the same time telling us the year and the program in which you are interested. On receipt of your application, we will in due course send you by e-mail the latest timetable and other information.
To download the registration form, please click here (PDF) or here (DOC)